(There are no spoilers, unless you didn't want to know what the male leads naked bodies looked like in advance..! But many images! And the drama was only available in low quality video files so these are the best I could do with the caps).
I swear this is the entire reason Zhi Chen is, if you look at
this promotional poster
, shoved up front and hinted at as the main character even though it's about all four of the brothers, and he's not even the oldest (as I had assumed he would be in the beginning because he was at the forefront of the poster!): because he was the one to step up and offer to do scene after scene after scene of naked shower (or public baths!) angst. The episodes this happens in are:
EPISODE ONE
(minus the angst, actually.)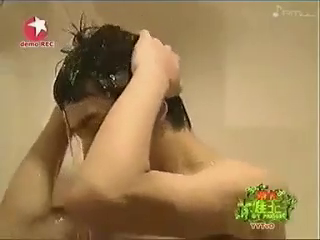 ( And more below the cut! )
I'm just sayin', that's a whole lot of naked for a 16 episode drama...
BUT I AM NOT SAYING IT LIKE IT'S A BAD THING.