emothy
I am watching the Gokaiger vs. Gavan movie RAW. 'WARE SPOILERS. There are 71 screencaps in this half (which is why I decided to split it into two parts XD) Also the video is from youtube, the screencaps aren't quality. It has not dampened my personal enjoyment one bit 8D
-
WE START THIS LIVEBLOG WITH SERIOUS MUSINGS OF THE SERIOUS KIND: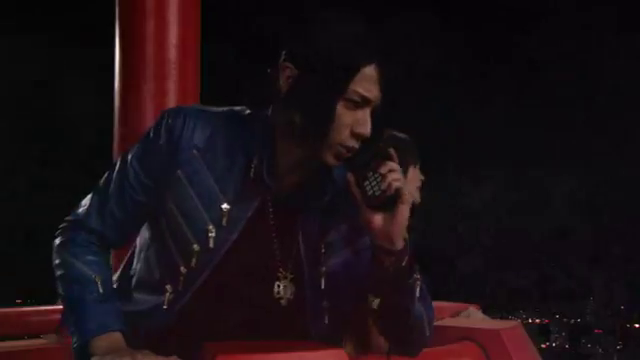 You know how, sometimes, someone is using their mobirates to talk to someone else, who isn't also using their own? So I am thinking the Galleon must have speakers or some kind of amplification system, to broadcast what's being said over the mobirates?
Because, you know, that has
potential
.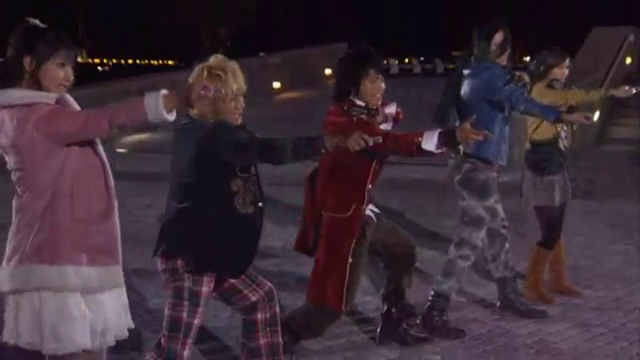 I like this Gokai change, Joe is angled very pleasingly. But once again I am saddened by the fact that the dude who is Gokai Blue's suit actor just hasn't got the ass for the part. Nobody would have, but it ruins all my illusions 8D
I can't pretend you are Joe, you don't have Joe's fine ass, my disbelief cannot be suspended
. Couldn't you have padded the suit out or something? ...Just for me? ;D
Oh look!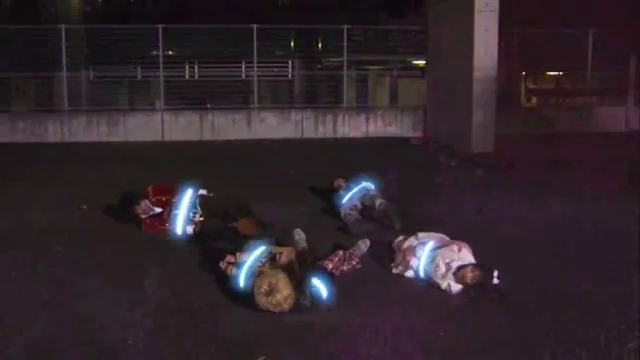 Oh, look!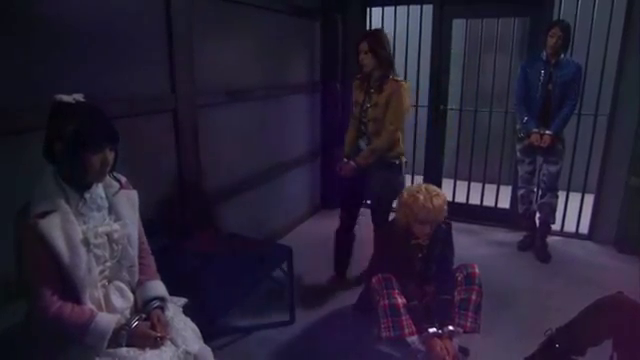 Don, if you ever want
tying up
in that manner, instead of being handcuffed, we can make that happen. Just sayin'.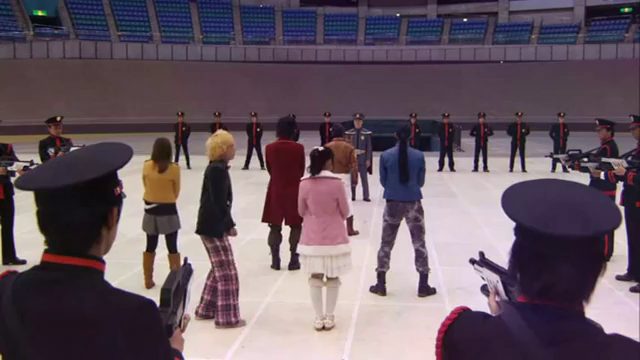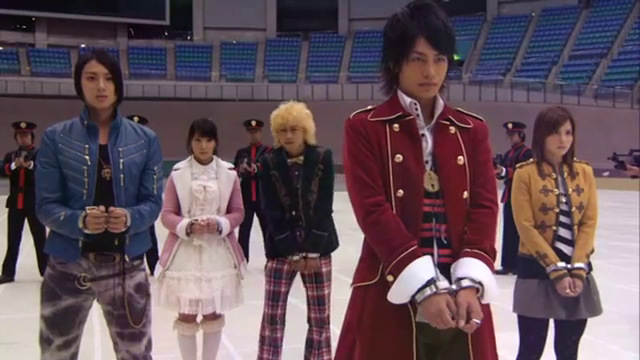 Now, these are just more extremely serious musings on my part, but does Joe really need to be standing with his legs so wide?
A+ DON FACE, WOULD WATCH AGAIN. AND DID.
STOIC OTP!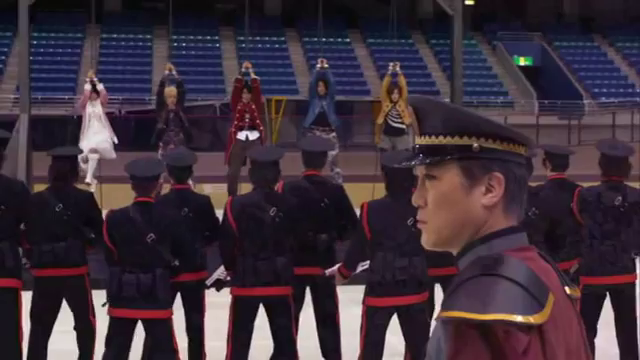 I HAD NO IDEA THIS WAS GOING TO HAPPEN SO SOON INTO THE MOVIE 8D HIIIIIIIIII
(Hakase, you are so CUTE AND WHINY 8D)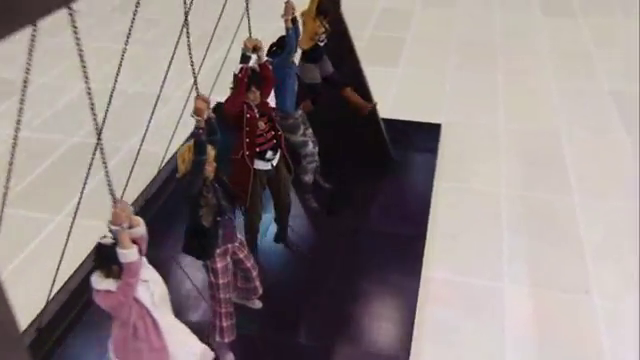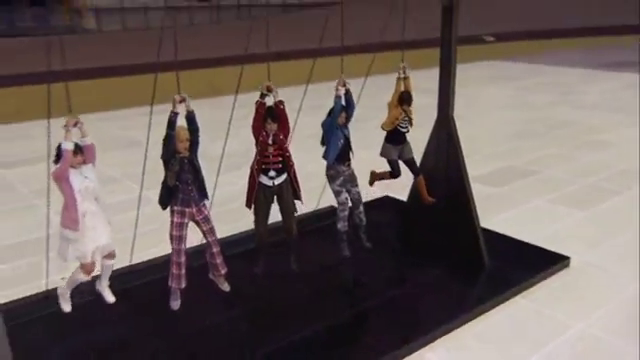 I felt it was important to get caps of this from every available angle.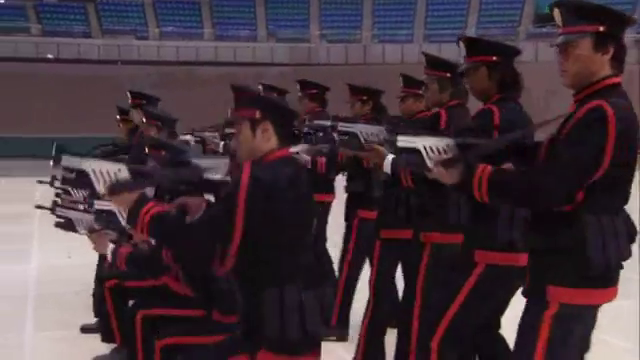 I'm supposed to be sensing some kind of imminent danger at this part but I'm too busy reveling in how kinky as fuck I find this 8D (Also they're never in any REAL danger, I much prefer spending my time focusing on the kink ;D)
OH GOSH I LOVE WHEN THEY DON'T HAVE THEIR WEAPONS AND THEY HAVE TO GIVE A NICE, TRADITIONAL BEAT DOWN. PUNCH, KICK, SEXYSEXY.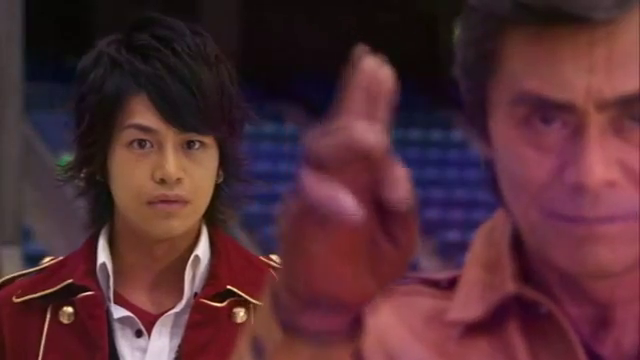 LOOK. LOOK. CAN YOU SEEM THEM MARV!FEELS? AAAAAAHHHHHHHHHHHHHHHHHH.
YOU MISSED THEM? THAT'S OKAY, WE'RE GOING TO FOCUS ON THEM SOME MORE: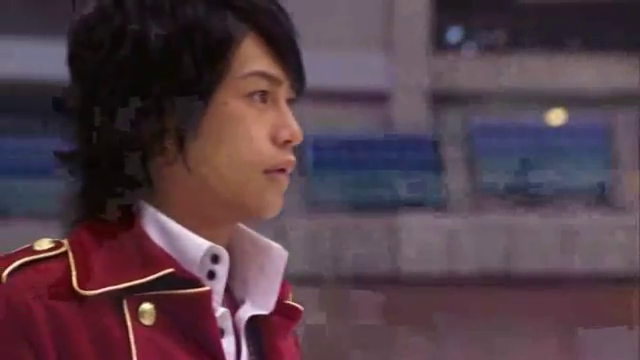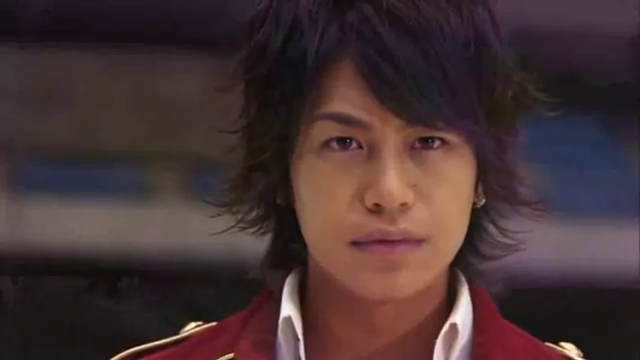 THIS IS THAT MOMENT WHEN JOE HAS TO NOTICE THEM MARV!FEELS. BECAUSE THAT'S ALWAYS IN THE SCRIPT: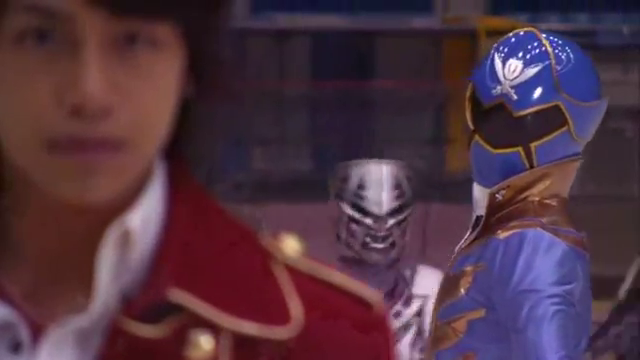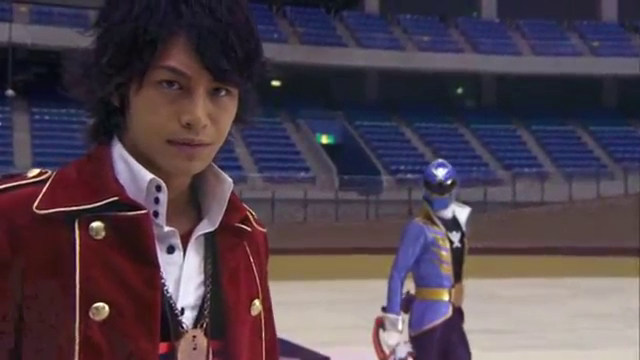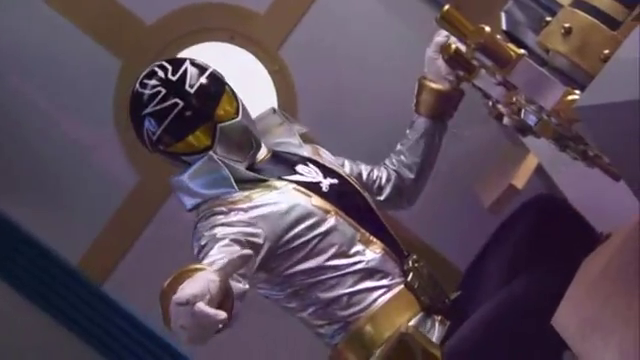 Gai is here to save the day! Late, of course! But never mind, you have to give a puppy points for trying <3
...
LOL. BIG HUGE MOVING DRILL AND ALL IT DOES IS KNOCK THE GORMIN OVER A LITTLE? MAJOR FAIL, WORST MECHA EVER.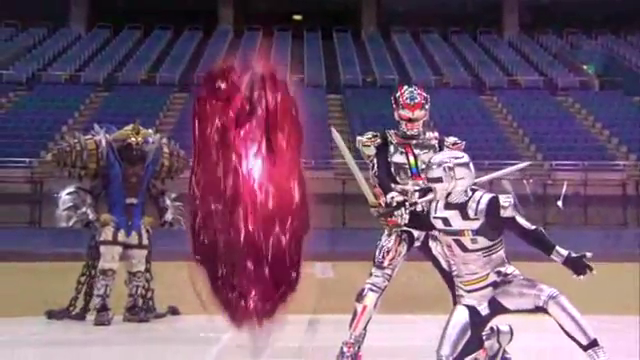 OH WHAT THE CRAP WAS THAT.
SUDDENLY,
BASCO
.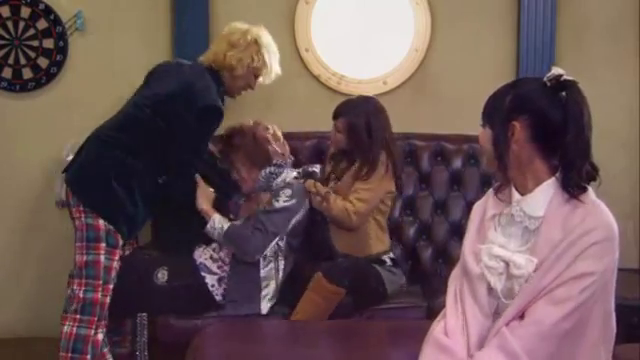 Abusive threesome! :O
omg when boys who don't acknowledge feels have feels. THIS IS THAT MOMENT. UTTER SILENCE, LOOK AT THOSE CONCENTRATING FACES.
HOW DO WE DEAL WITH THESE FEELS?
lmao, yes Joe, if you don't look directly at someone as you ask them what's wrong then nobody has to acknowledge any real feels. If you didn't say it to them directly, you weren't REALLY asking them ;D And therefore if they answer, they're only talking to the air in front of them!
Everyone else is REALLY CONFUSED ABOUT THESE FEELS.
You're not supposed to be having feels!
Blinded by the adorable puppyface.
Oh Marv, your feels are like delicious candy.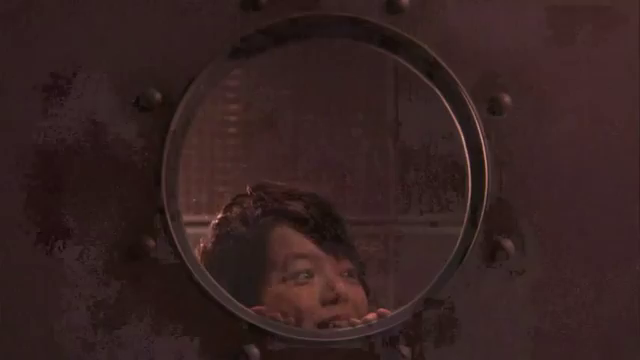 OHMYGOSH BB!MARV.
OHMYGOSH
BB!MARV
.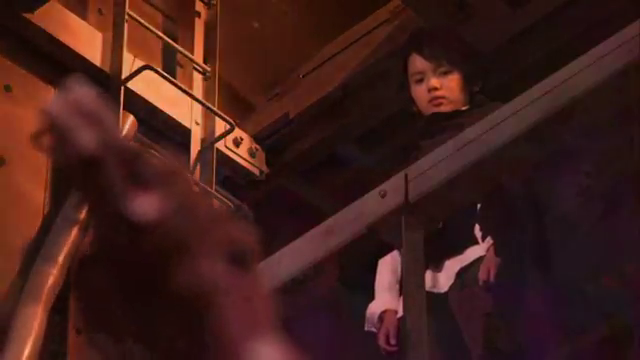 B'AWWWWWWWWWWWWWWWWWW
I'M NOT EVEN SCREENCAPPING THAT MOMENT, I'M MAKING IT SO YOU'LL HAVE TO GO WATCH IT YOURSELVES.
SOB, THAT WAS BEAUTIFUL.
MARV, I COMPLETELY UNDERSTAND YOUR FEELS NOW.
So does the crew! Even Navi!
(Look, isn't Joe just beautiful? Siiiiiiiiiiiiiiigh).
(Gai, your FACE).
Do you think they had to re-enforce the table so that Joe could sit on the edge of it like that? /Em's most serious daily musings.
Seriously, if we made a piechart of my daily thoughts, Joe's ass would have to take up at least 25% of it.
SUDDENLY, BOOTY CALL. I MEAN,
BASCO
.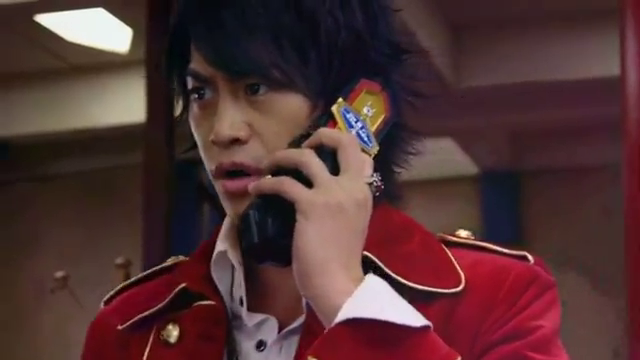 lmao, seriously Marv, ohmygod, stop trying to look surprised, THE CREW ALL KNOW. THE LOGIC IS, "EVERYONE ELSE WHO HAS A MOBIRATES IS IN THIS ROOM, NOT USING THEM. HMMMM, I WONDER WHO THIS COULD BE?"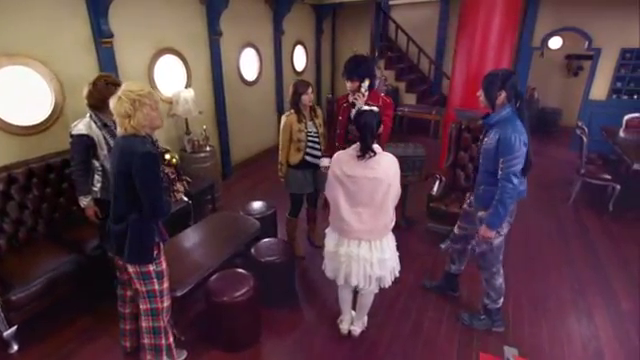 The crew does their incredibly well-rehearsed, "OMG BASCO?!"
Suddenly, the crew and Basco!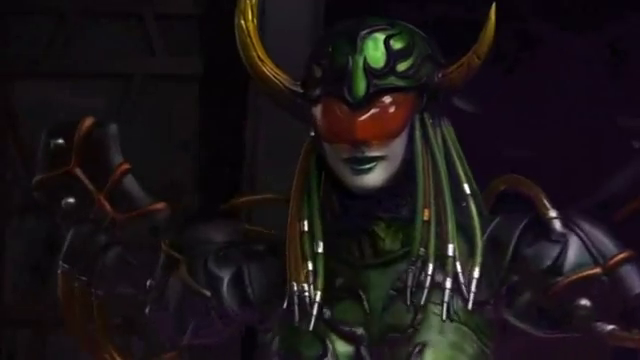 Insaarn!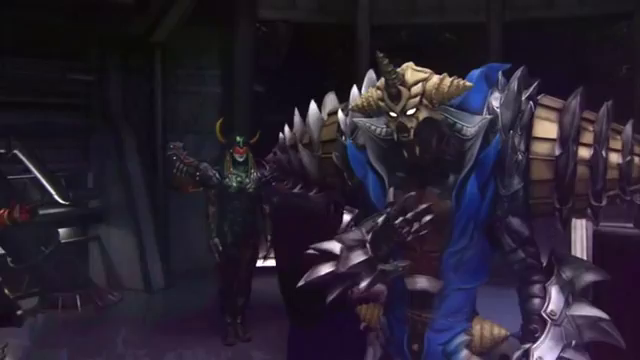 I just noticed that the Action Commander of the
Week
Movie has a stupid horn on his head (disclaimer: it's not stupid if you're a unicorn). Well, because he's made of drills. I hope he has more luck taking out Gormin than GoZyuDrill.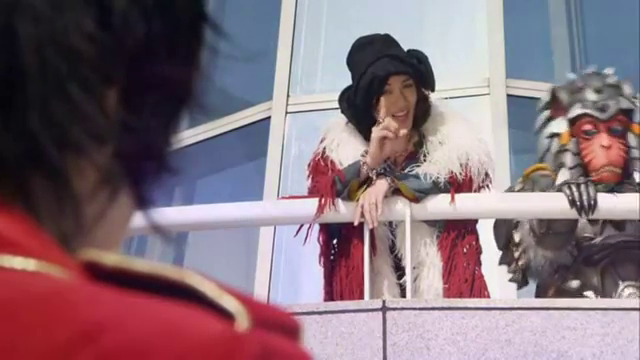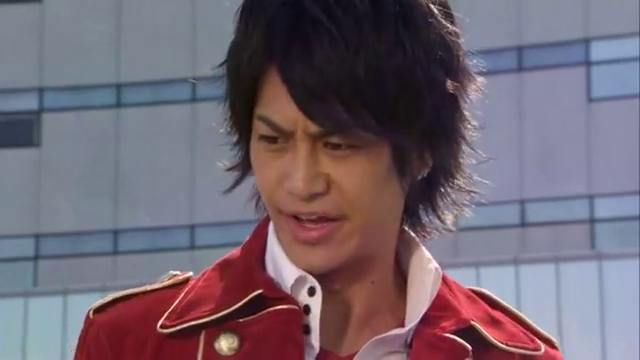 Basco beez Basco and gets Marv all riled up, I love it 8D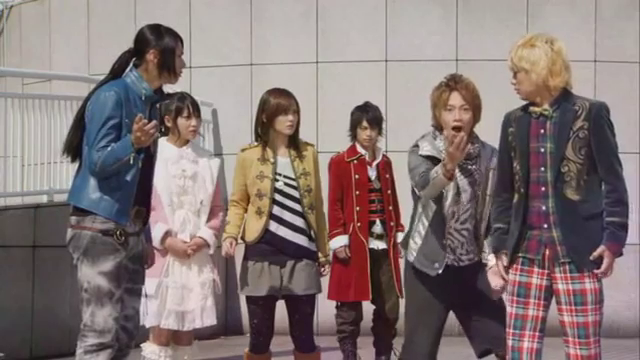 lmao I don't even know what this cap is. It just happened, and it's BEAUTIFUL.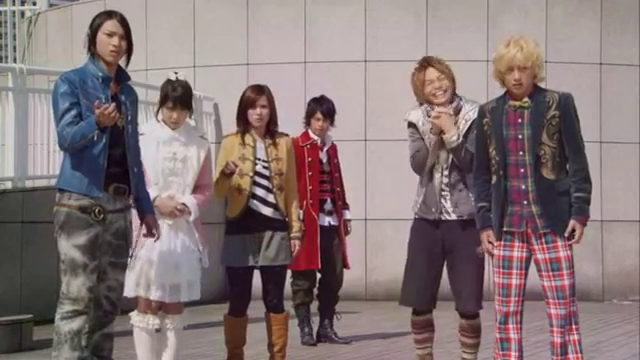 omg Gai your precious face. I wish I could bottle it.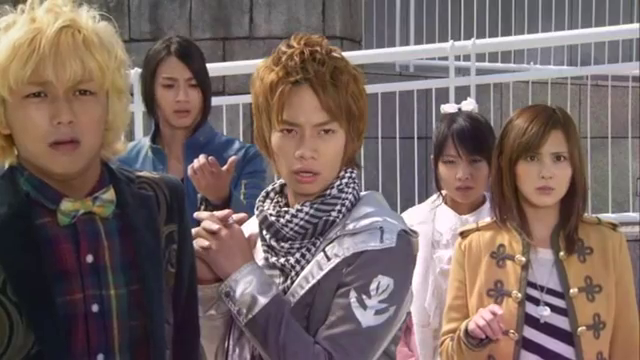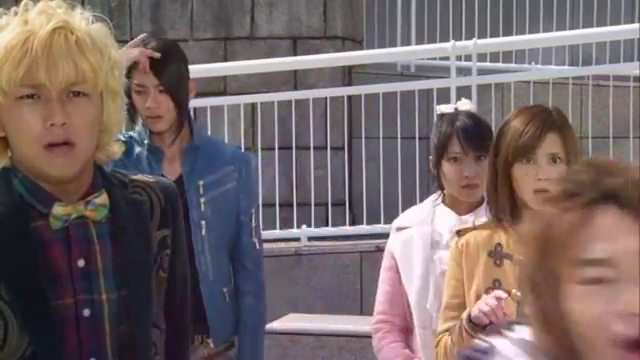 'scuse me, time for some Joefeels. I love when he has ~sudden reactions~ and then WTFs at himself. You can just *hear* the,
omg I just Dork Gibken'ed
.
AND THEN DON HAULED GAI OFF BY THE EAR, AND IT WAS GOOD.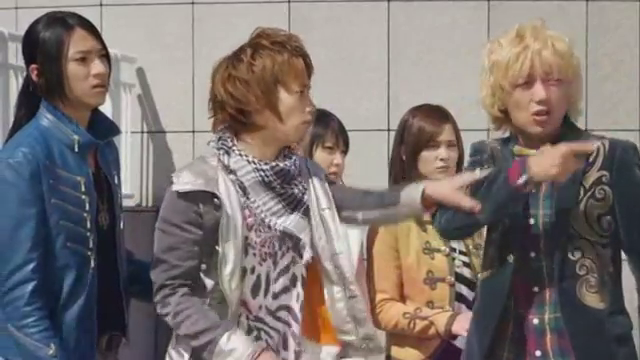 And then there was, like, all this boytouching and stuff.
...Plot? Oh, no, I couldn't tell you the plot.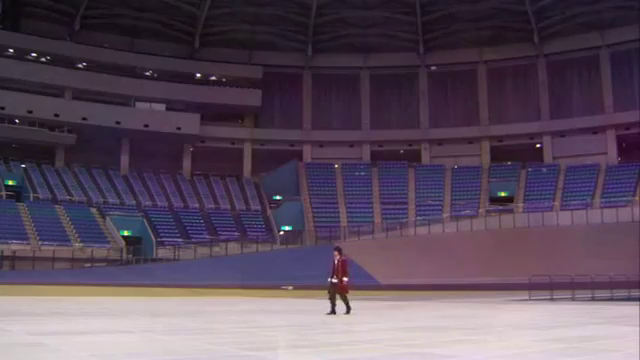 Marv was somehow left out of the boytouching - I don't know how! This is highly unusual! - so he went off for some time alone. To
Marv!feels
.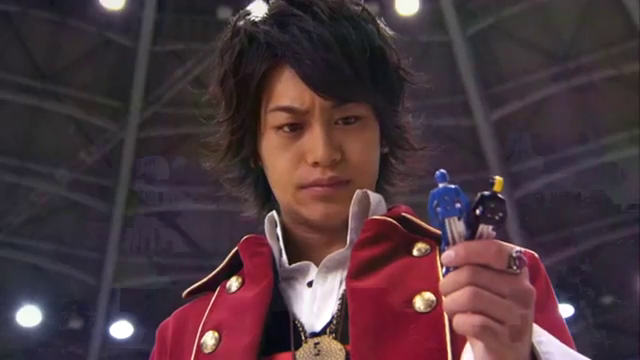 Oh, nope, my bad! He's spending some
quality time
with some ranger keys!
Joe and Ahim offer to make that threesome more crew-centric. (DO EET, DO EEEEEET)
And then it just got really sexy with Joe and Don.
I think Don snuck a look at Joe's package here.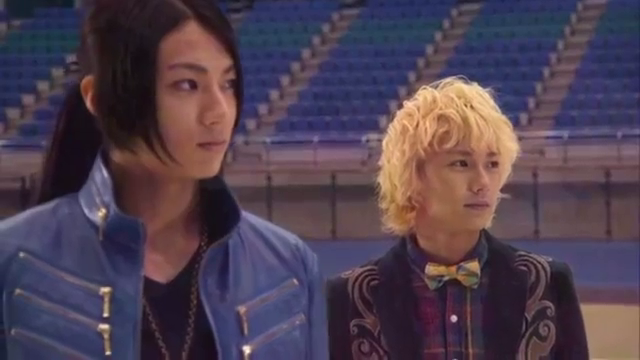 EVERYTHING IS JUST REALLY PRETTY, AND SEXY, AND I CAN'T.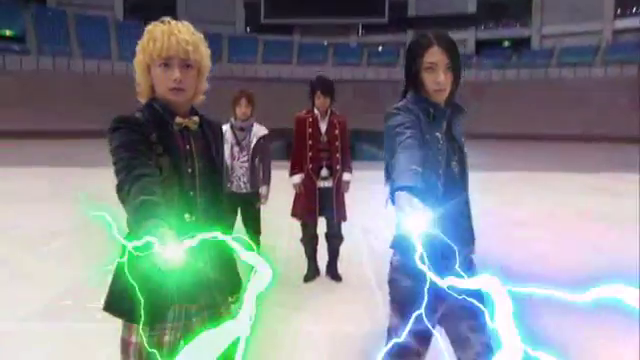 SO JUST. YES.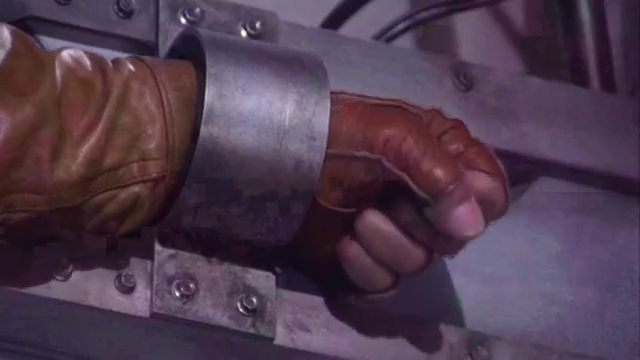 OH.
SO.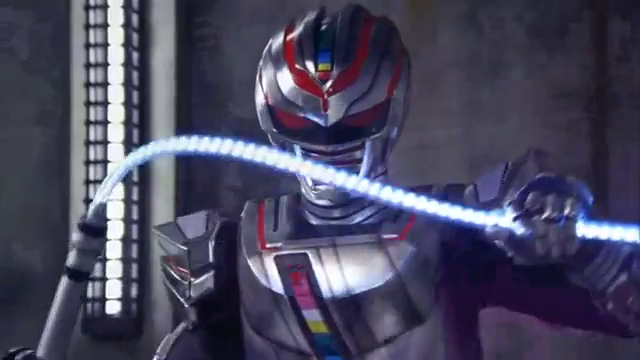 AND THEN.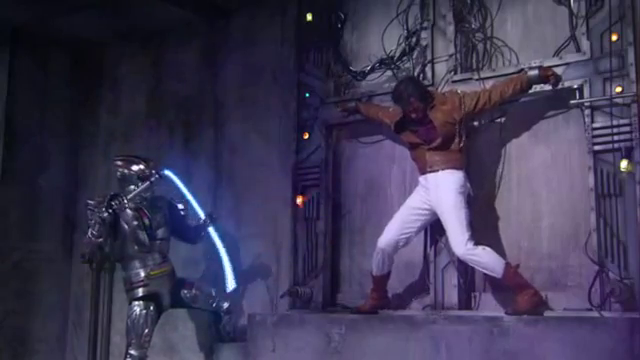 YOU KNOW?
Part Two!